Be part of the other small world.
Live another life in the other small world.
Walk through the Gulliver tunnel,
and you'll see the mysterious 1:80 scale world.
Walk through the tunnel, and you'll see the miniature world of tremendous scale.
In cities where people and vehicles come and go, the sun rises, excitements fill the air, and the sun goes down. What stories does this place tell? You may wonder.
As you watch the earnest people live their days in the beautifully miniature cities, your busy days may be slipping out of your mind. Wait a minute.
The world you live in may be smaller and slighter than the miniature world.
Discover
the stories
of
the small world.
Find your own story at SMALL WORLDS.
At different times you will see the different charms of this small world where day alternates with night every 15 minutes!
To those who want to visit the back side of SMALL WORLDS, we recommend joining Backyard Tour!
Enjoy taking
your memorable shot
Find your own photo spot in the small world
We will regularly hold photo contests for those who like taking photos.
Become
a resident the small world.
Become a resident of the small world and enter the world of the story.
Head to the world of the story presented in each area!
Let's create
a small world together.
We hold various workshops at SMALL WORLDS TOKYO. There is a workshop where you can make a cute snow dome as well as seasonal workshops?!
Please make an application in the workshop area on the 3rd floor.
Enjoy the cuisine
brought by the hotel chef.
Former head chef of Japan's leading hotels will display his skills in the kitchen.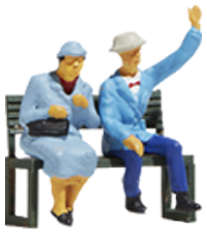 Bring home
today's memories
Buy "Pretty Guardian Sailor Moon" and "Evangelion" goods that are only available at SMALL WORLDS TOKYO as well as cute & fashionable SMALL WORLDS original goods to bring the memories home!