Limited-time Exhibition (August 7, 2021 ~ September 20, 2021)
Sylvanian families
"POP UP PARK"×
Tokai in SMALL WORLDS The first diorama featuring the 4 themes of
Sylvanian families
Limited-time Special Exhibition Areas
Sylvanian families
"POP UP PARK"×
Tokai in SMALL WORLDS
The new area, which is the 7th area of SMALL WORLDS TOKYO, has 4 themes: the main Sylvanian "Village Series", "Family Trip Series" featuring the fun spots for outdoor outing, glittering and dazzling "Town Series" with a mature charm and "Amusement Park Series" that was displayed for the first time last year. About 150 adorable dolls, including around 30 comically moving dolls, will welcome visitors at this large diorama display.
【First 200 visitors every day】
Those who visit the park on August 7, 8 and 9
will get souvenirs!
You can get deluxe prizes if you post photos or tweets!
Sylvanian families
"POP UP PARK"×
Tokai in SMALL WORLDS
Photo Contest
Take a photo of your Sylvanian families dolls wearing the self-made costumes at SMALL WORLDS TOKYO or at home and participate in the contest.
First

prize
(for 3 people)


A one-of-a-kind dollhouse hand-painted by SMALL WORLDS TOKYO craftsmen + 2 Annual Passes

Second

prize
(for 10 people)


A small board with your submitted photo + 2 Annual Passes

Third

prize
(all participants)


All participants will get one SMALL WORLDS TOKYO drink ticket!
*Applications closed
They are moving!
A new area with lively Sylvanian Village residents
A Lion playing the piano, a Beaver baby frightened by the dentist, a Striped Cat father splitting a watermelon, Midnight Cat Family doing a magical show, etc. Characters live their lives to the fullest in various places.

Although you may be surprised at the size of this area and the number of dolls, the most exciting part is that those animals can move.
Try to find a lot of small stories that unfold in the world with the Sylvanian Village in the center.
Dance lesson by Persian Cat Father Lucas!
Your Sylvanian families doll can also join other dolls!
Bring your own doll and take commemorative photos!
There is a photo spot for you to place your Sylvanian families doll and take photos.
Be sure to come with your doll and take photos!
Workshops where you can make clothes for your Sylvanian families dolls!
We will hold Sylvanian families × Hand-Made workshops where you can make different items that will change every day and every week!
You don't need to make applications for the workshops held on weekdays. In about 20 minutes, we will teach you how to make simple clothes and remodel clothes for dolls.
At the workshops held on weekends, you can not only learn how to make clothes for dolls, but also try to make dioramas and baskets to carry babies. We recommend the workshops held on weekends to those who seriously want to learn how to make clothes for Sylvanian families dolls and who are interested in handicrafts. (priority to visitors with reservations)


Detailed information and schedule of the workshops are published on Craft Town, the official site of Tokai.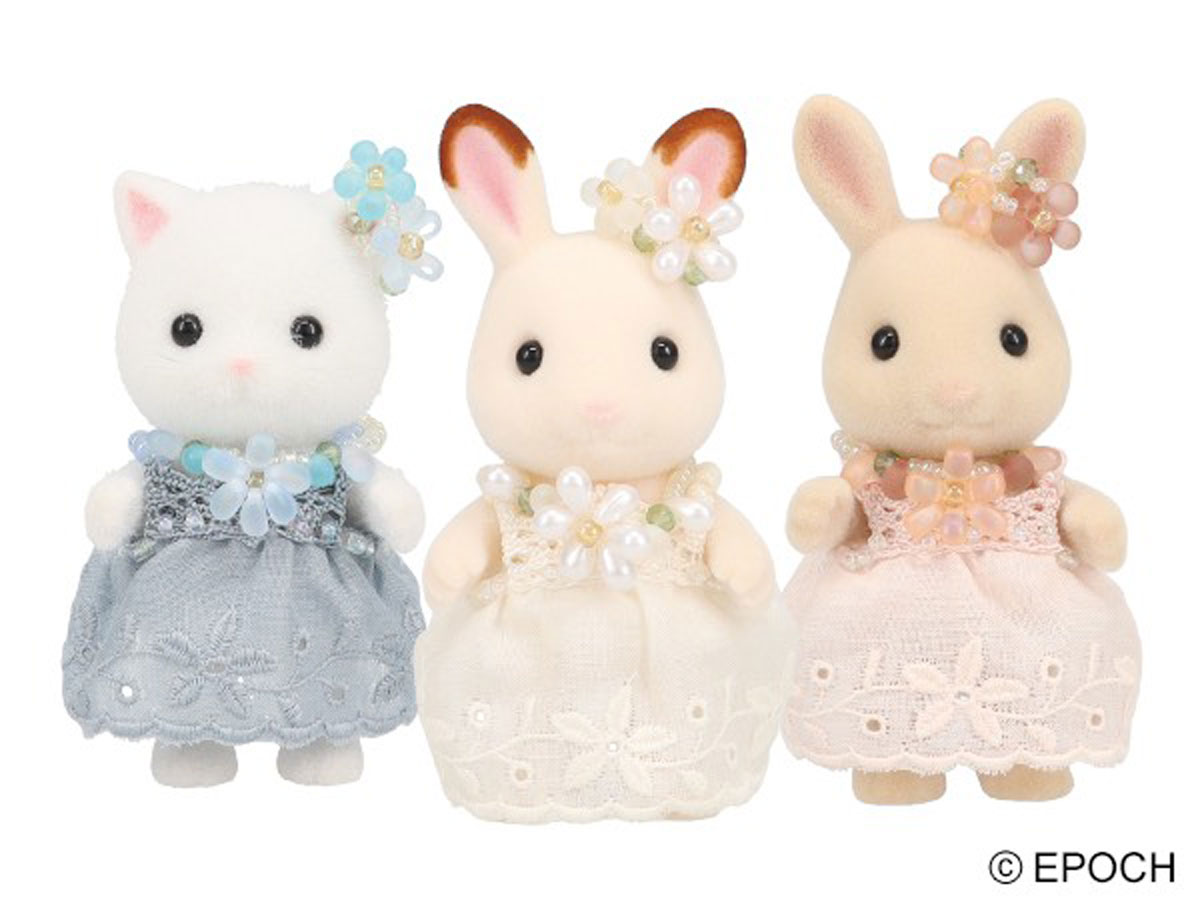 How to participate in the workshop
①Make an application
②Receive an application completion email
③Show the application completion email at the cashier on the 3rd floor on the day of your visit and make a payment
④Attend the workshop