SPACE CENTER
The "Space Center" Area makes the impossible possible:
Reliving the 1960s of the Apollo Program
and experiencing the future Space Center at the same time.
In the 1960s area, you will see Saturn V launch, and in the future area, a shuttle launch.

Ever dreamed of space travel? Longed for a day when we can space travel just like we travel by air today? Well, you can experience it here. The space travel airport boasts its beautiful bare frames through which you can watch the shuttle launch while waiting to get on board.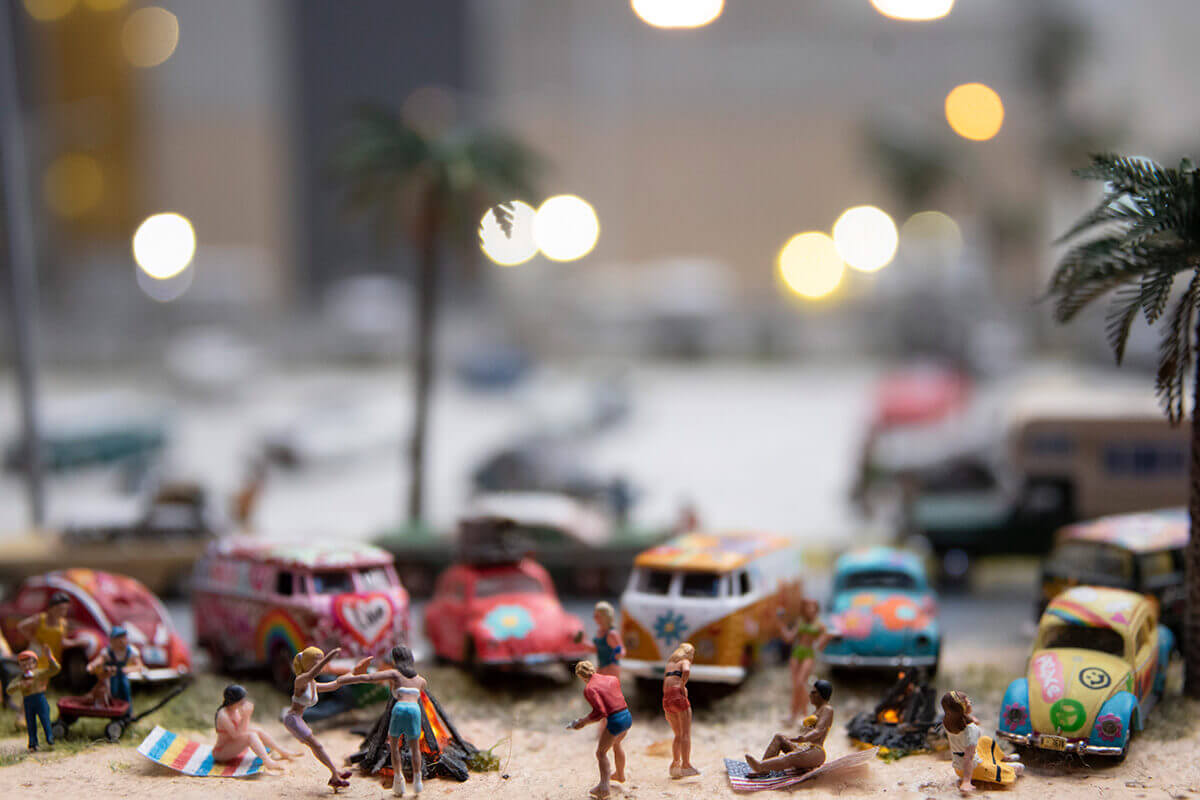 POINTS of "SPACE CENTER" Area
Control Tower

The controllers managing the launch are reproduced in details.

Mechanics & Launch Staff

Please pay attention to the mechanics and launch staff involved in the launch.

American Cars

There are many memorable antique American cars. Also take a peek at the scenes of daily life.

Bleachers

Lots of people are watching the rocket launch.

Mountain Hangar
Cargo Hangar

Hangars for the shuttles of the future.
Now under construction.

History Area

This area exhibits rockets and satellites from different eras. All rocket fans must see it.
Now under construction.

Space Airport

Space airport of the future designed by the director of MACROSS series, Kawamori.
Now under construction.
LIVE in "SPACE CENTER" Area
Figure Program with Resident Right
Let the dreams for space fill your heart at the future space station and the launch site of the Apollo Program era.
Let's watch the rocket launch together.